About Me
My name is Mary and I live in Dover, NJ with my husband, our 1.5 year-old boxer, a 50 gallon fish tank full of fishes, and my lonely betta fish.
I grew up having all kinds of pets, including dogs, cats, rabbits, birds, and hamsters. Actually, I named my business after one of my dogs that was a very special part of my life, his name was Kuky. He was just the best!...but I guess you could really say that about all pets, because they all make you feel special and they are always happy to see you no matter what.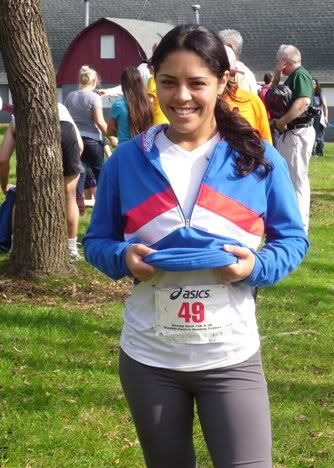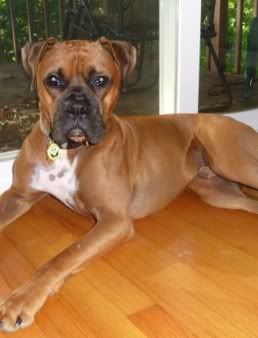 Please visit my Photo Gallery to take a look at some pictures of my pets from the past, Kuky, Vynka, Bonnie and Nino, and of course, my current lovely and crazy boxer, Cosmo.
With Cosmo, shown in the picture next to me above, we go for walks every day, go to many dog events throughout the year, and the dog park, as well, which we both absolutely love.
Personally, some of my favorite hobbies include running and cycling. I actually participate in many events throughout the year, running races up to half-marathons and bike rides up to 50 miles. I even participate in running events with Cosmo! He has lots of energy and he is very active, so we are a perfect fit.
In short, I am an absolute animal lover, and I will love and care for your pets as if they were my own... It's the 'leash' I could do!