Pet Sitting & Dog Walking Services
Located in Dover, NJ, registered, fully insured & bonded through Pet Sitters Associates, LLC, and certified in Pet First Aid and CPR by the American Red Cross.
Owned and operated by Mary Saavedra, a pet lover just like you!
Kuky's Pet Care is here to assist you with all your pet care needs, and provide you with top quality and professional services including, but not limited to, pet sitting, daily dog walking and running, overnight sitting, house sitting, and pet taxi.
Kuky's Pet Care is here to give you that piece of mind you need whether you are working long hours, going away on vacation, on a last-minute business trip or just out for the day.
Let your pets remain in the comfort and security of their own home, without interrupting their daily routines and keeping them healthy and happy no matter where you are.
You can rest assured that your pets will be well-cared for, with lots of love and individual attention.
Kuky's Pet Care welcomes all kinds of pets, dogs, cats, birds, fishes, and most other household pets.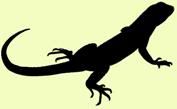 CONTACT KUKY'S PET CARE TODAY!
(973) 462-6471